Learning Resources¶
Articles¶
Newsletters¶
Make sure to subscribe and also learn more in their online archive.
Talks¶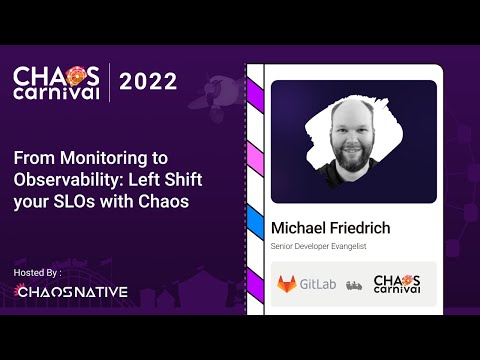 - All Day DevOps 2021: From Monitoring to Observability: Left Shift your SLOs - All Day DevOps 2020: From Monitoring to Observability: Migration Challenges from Blackbox to Whitebox
Meetups¶
Trainings¶
There are many ways to learn, and also define Observability. This list is not exhaustive, a recommendation by individuals who have taken the trainings is preferred prior to adding a new entry.
Workshops¶
Practical Kubernetes Monitoring with Prometheus¶
The slides provide a 4+ hours workshop, more details are available on Michael Friedrich's personal blog. The following topics will be practiced:
Monitoring, quo vadis puts the traditional monitoring in contrast to microservices.
Prometheus and Grafana shares the basic knowledge on Prometheus, PromQL, Service Discovery and terminology required to understand.
Kubernetes dives into understanding what to monitor, and how.
Prometheus Operator dives into the concept of the package, and kube-prometheus installing a full stack. You'll dive into the UI of Prometheus, Grafana and the Alert Manager.
K8s monitoring with Prometheus walks you through the - amazing - default Grafana dashboards, instructs you to deploy a Go demo app with the CRD ServiceMonitor, Container Metrics and kube-state-metrics exercises to practice PromQL queries.
Advanced Monitoring practices with a Python app and own metrics, deployed to the GitLab container registry and to Kubernetes to query with PromQL in Grafana dashboards. Storage with Thanos/Cortex, Service Discovery is touched as well.
Alerts and Escalations dives into the Alert Manager and rules, mapped into the PrometheusRule CRD.
SLA, SLO, SLI keeps you busy with learning about Service Level Objectives for your production environment, providing thoughts on CI/CD quality gates with Keptn - and the OpenSLO spec, Pyrra and Sloth.
Observability moves from Monitoring to metrics, logs, traces and beyond.
Secure Monitoring discusses TLS, secret management, Infrastructure as code workflows, Container security and RBAC & policies.
Ideas on more monitoring with Prometheus exporters, podtato-head, Chaos Engineering, etc.
A shorter version of the workshop as a talk was provided by Michael Friedrich at PromCon NA 2021, a zero day event at KubeCon NA.